How BetterVet Care Works in Denver
From wellness and vaccination to quality-of-life consultations, we can care for your pet in the comfort of your home.
Denver Mobile Vet Coverage Map
We provide mobile veterinary services in the Denver area, including:
Arvada

Aurora

Castle Rock

Commerce City

Denver

Dupont

Englewood

Golden

Henderson

Littleton

Lone Tree

Morrison

Parker

Westminster

Wheat Ridge
In-Home Vet Services in Denver
Close
Our Service Hasn't Reached Your Area Yet
Close
Woof-hoo! BetterVet Is in Your Area!
See what services are available in your neighborhood or schedule an appointment below.
What Our Denver Clients Say
Dr. Dugger and assistant are wonderful, They are better than I imagined a mobile vet could be. They have a beautiful rapport with our dog. They know how to talk to our pet. They are informative, helpful, kind, and not in a hurry.
Carey and Kari, CVT were amazing! They called ahead of time to get background, showed up at our home. and were super responsive. They were engaged, listening, and very knowledgeable. They provided options and considerations in my pup's care. I used this service in a pinch, but I think they will be my preferred vet from now on.
Great mobile vet care! Very helpful and understanding with lots of knowledge and insight. They handled my big crazy cat with no problem and presented multiple care options. Thank you
Pet-Friendly Services & Activities in Denver
More Helpful Resources in Denver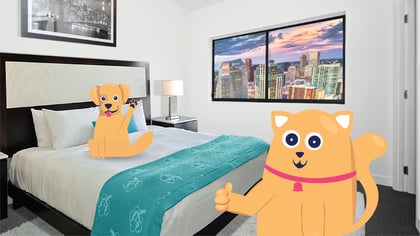 Denver has hot summers and cold snowy winters, with relatively moderate temperatures throughout the...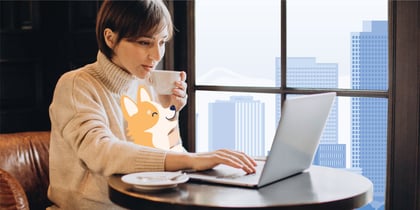 Let's face it, eating is a necessity and what better way to enjoy a meal out than with your best...
Experience the BetterVet Difference at Home
Avoid construction delays on the Northwest Parkway and long wait times when you schedule a mobile visit with one of our trusted veterinarians. We'll come to you!
Frequently Asked Questions
Is Denver a dog-friendly city?
There is much to do in Denver for you and your best friend. Choose from a variety of dog-friendly hotels where they will be pampered and enjoy five-star treatment and dog parks with acres of land to explore.
Does Denver require a pet license?
Denver Licensing Ordinance: The Denver Revised Municipal Code requires all dogs and cats 6 months of age and older to be licensed with the City of Denver within 30 days of being in the city. Licensing fees start at $15. Licenses will help reunite pets with their parents in case they get lost.
Is Colorado a pet friendly state?
Colorado is one of the most dog-friendly states in the country. It has miles and miles of scenic hiking trails and outdoor spaces and plenty of dedicated dog parks, which makes it a puppy paradise
What animals can you own in Denver?
Alpaca
Bison
Camel
Cats
Cattle
Chickens
Chinchilla
Donkey
Dogs
Ducks
Emu
European ferrets
Fowl
Geese
Gerbils
Goats
Hamsters
Horses
Llama
Mice
Mink
Ostrich
Peafowl
Pig
Pigeons
Rabbits
Rats
Rabbits
Rhea
Reindeer
Sheep
Swine
Turkeys
Yak
Does Denver have a leash law?
Unless in a designated off-leash enclosure or under supervision of an owner who is at least 18 years of age, dogs cannot legally run around. These laws are inplace to protect the health and safety of both people and pets who visit many parks and open areas in Denver. Dogs found loose will be impounded at the Denver Animal Shelter.