Northern New Jersey is a dog-friendly region that offers plenty of opportunities for pet owners to get out and about with their furry companions. From hiking trails to waterfront parks, there's no shortage of outdoor spaces to explore with your dog.
Whether you're looking for a quick stroll or an all-day adventure, Northern New Jersey has something for every dog and their owner. If you're on the hunt for the best dog parks in the area, look no further. We've rounded up the top dog parks in Northern New Jersey, so you can find the perfect spot to enjoy some fresh air and exercise with your pup.
So, grab your leash and let's discover the best dog parks in Northern New Jersey!
Before having your dog socialize with others they aren't around often, it's best to ensure your furry friend is up-to-date on their vaccinations. Luckily, our team of mobile veterinarians in Northern New Jersey can bring expert veterinary services such as vaccinations, microchipping, and wellness exams to the comfort of your home!
Tourne County Park
1 Old Denville Rd, Boonton, NJ 07005-0000
Dogs are welcome on-leash at this Boonton public park with great picnic areas and lovely hiking trails.
Nash Park Dog Park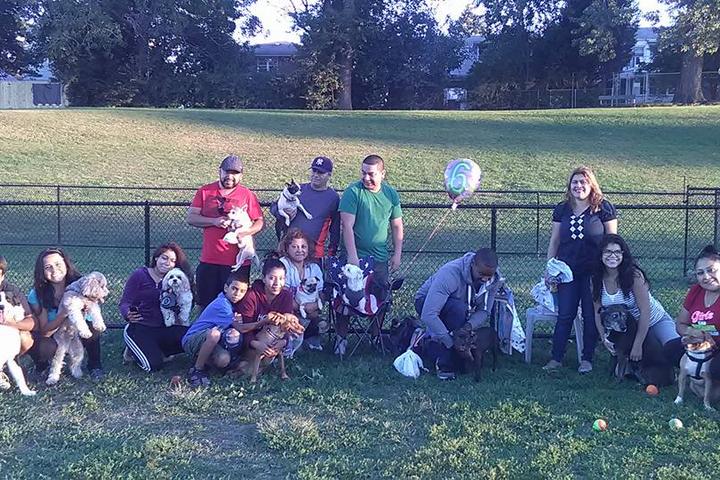 669 Lexington Ave, Clifton, NJ 07011-0000
Located inside Nash Park, the Nash Park Dog Park in Clifton, NJ, offers plenty of green space for dogs to play and socialize.
Fort Lee Dog Park
519 Stillwell Ave, Fort Lee, NJ 07024
Fort Lee Dog Park is a pet-friendly park specifically for four-legged visitors to Fort Lee, NJ. Fido will enjoy running off leash in one of two enclosed areas which are allocated to large and small dogs. Owners can sit on a bench and watch their pups at play at this friendly neighborhood dog park.
South Mountain Dog Park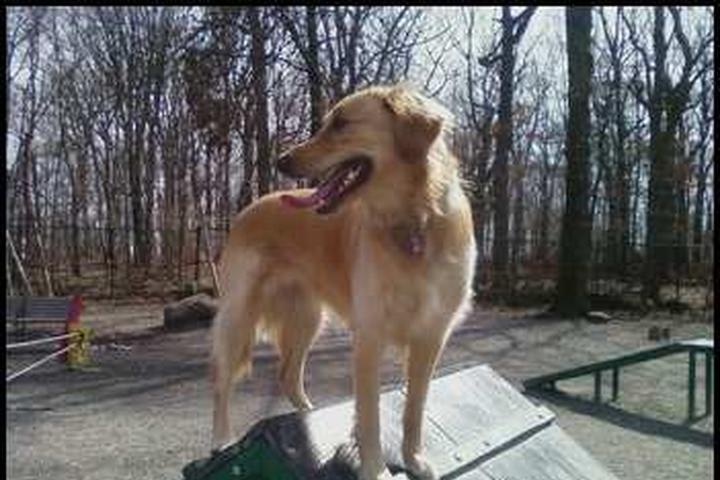 10 Bear Ln, Maplewood, NJ 07040-0000
This spacious dog park in Maplewood includes separate areas for large and small dogs. You and your pooch will also discover a number of agility courses to try out, for dogs, but you could have a go too if you want. All mess that dogs leave behind must be cleaned up after.
Brookdale Dog Park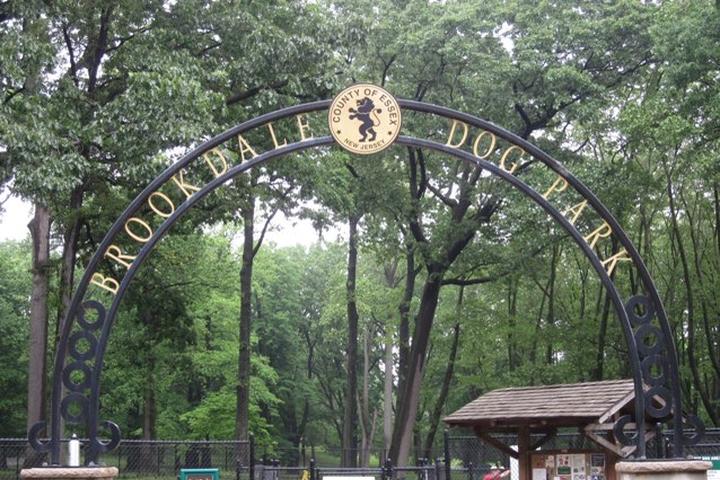 W Circuit Dr, Montclair, NJ 07042-0000
Brookdale Dog Park in Montclair, NJ, is a dog-friendly, fully fenced park located within Brookdale Park. The dog area features separate areas for large and small dogs, agility equipment, running water, waste bags, and gravel mulch. There is a limit of two dogs per person and no puppies under 4 months old. Dogs must be accompanied by an adult 15 years or older and no one under the age of 8 is permitted inside the off-leash area. Brookdale Park also has walking and running paths where Fido is welcome on a leash.
Montville Township Dog Park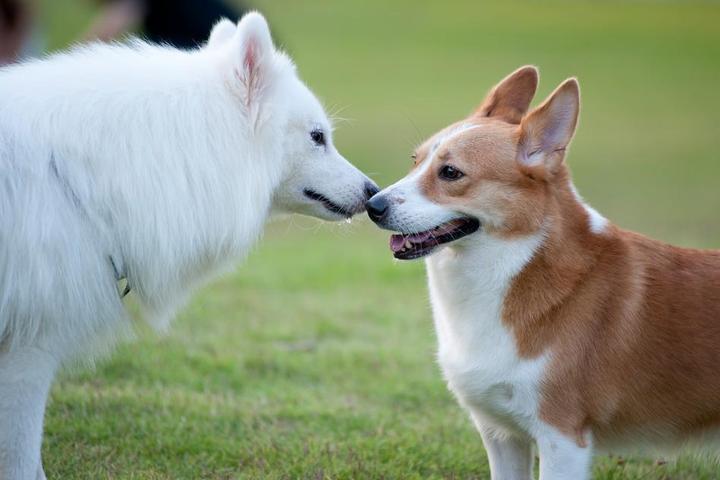 229 Changebridge Rd, Montville, NJ 07045-0000
You'll need to get a pass for this clean, secure, off-leash dog park in Montville.
James J. Braddock North Hudson County Park Dog Run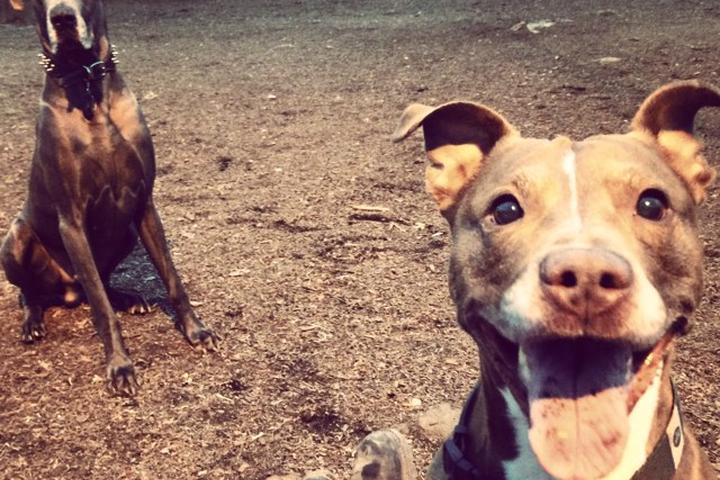 Bergenline Ave & 81st St, North Bergen, NJ 07047-0000
Pets love the off-leash fun at this fenced dog park, which includes separate runs for different size pets, benches, water bowls, running water, donated toys, and waste bags. With a land area of 167 acres, James J. Braddock Park is one of the largest and most beautiful of Hudson County's parks where leashed dogs are welcome outside of the dog run. The park is home to the 16-acre Woodcliff Lake and has an amazing view of the Manhattan skyline.
Cameron Dog Park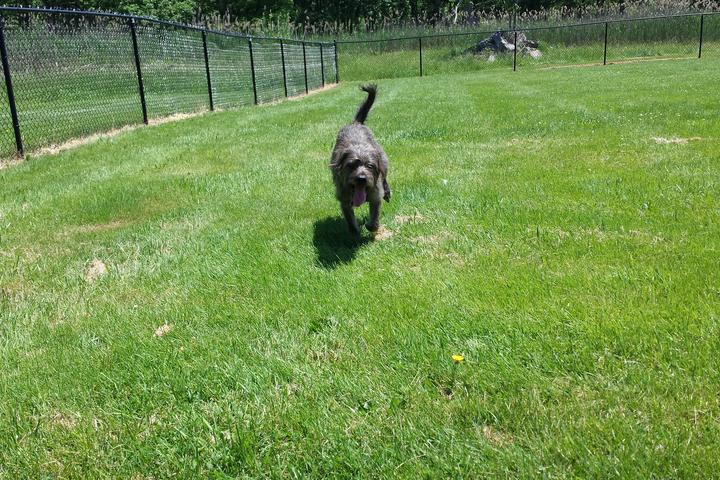 129 S Beverwyck Rd, Parsippany, NJ 07054-0000
This Parsippany off-leash dog park is a rarely-crowded undiscovered gem.
Southside Dog Park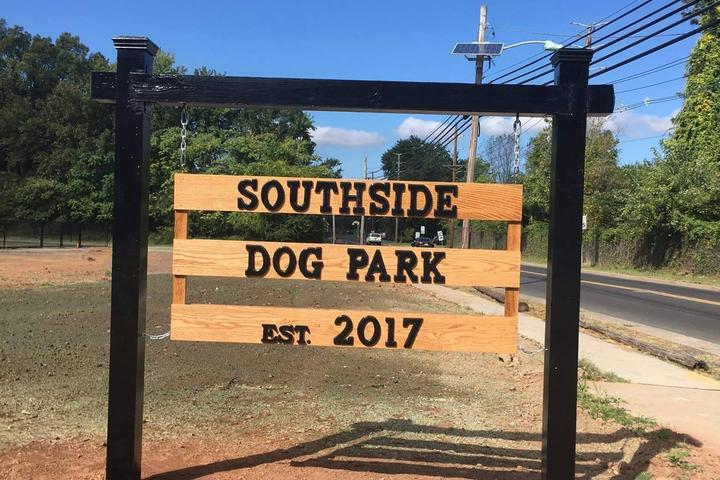 New Market Ave, South Plainfield, NJ 07080
Southside Dog Park is a canine recreation area in South Plainfield. The dog park is divided into a large pooch area and one for smaller pups. Bring your dog along to meet others and play in the grass without a leash. Dog owners are reminded to clean up any mess left behind.
Echo Lake Park Dog Park
Mountain Ave & Park Dr, Mountainside, NJ 07092-0000
Pets love to roam free at the 3-acre, fenced Echo Lake Park Dog Park in Mountainside, NJ. The park includes a separate small dog area and benches for owners to relax on. Entry to Echo Lake is possible either from Mountain or Springfield Avenues. The Dog Park is in the center of the park.
Woodbridge Dog Park
597-699 Cliff Rd, Woodbridge, NJ 07095-0000
Pet-friendly Woodbridge Dog Park is located across from Alvin P. Williams Park in Woodbridge, NJ. It has two separate fenced areas, water fountains, benches, shade, gazebos, agility equipment, poop bags, trash cans, and parking.
Branch Brook Park Dog Park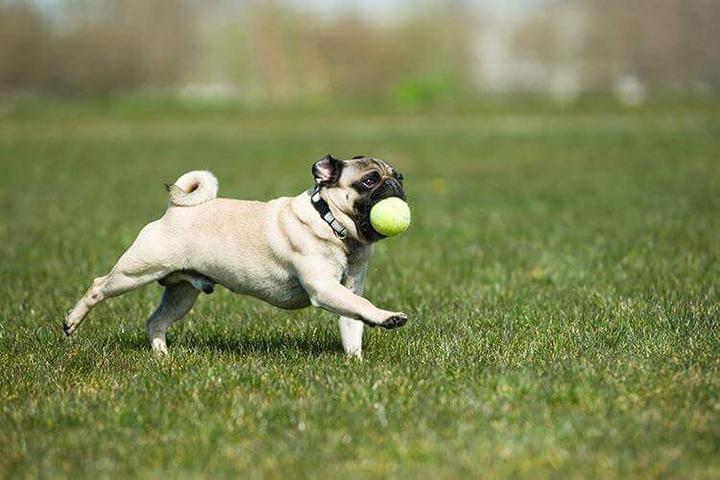 Lake St & Park Avenue, Newark, NJ 07104-1108
Warinanco Dog Park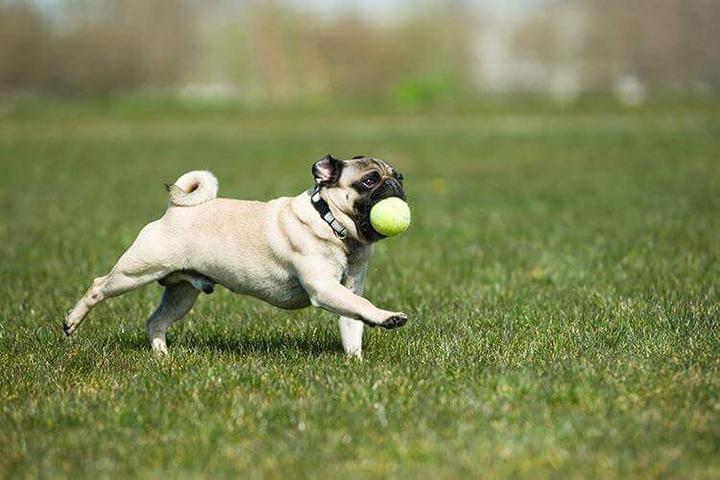 1 Park Dr, Roselle Park, NJ 07203
Newport Dog Run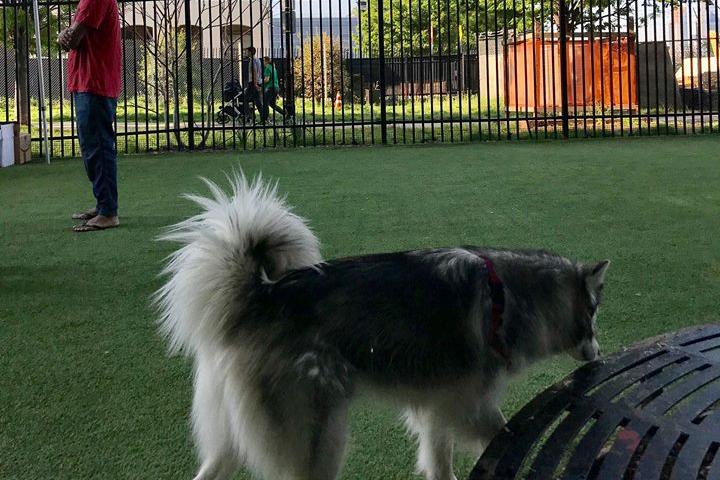 51 River Dr, Jersey City, NJ 07310-0000
Newport Dog Run is a resident-only space where local dogs can play and socialize. The dog run is lined with faux grass and is fenced-in. It features lighting, benches, waste bags and trash bins. Dogs must be cleaned up after and leashed when entering and exiting the park. The Dog Run is not cleared of snow and ice during the winter months.
Wayne Friends & Family Park and Dog Park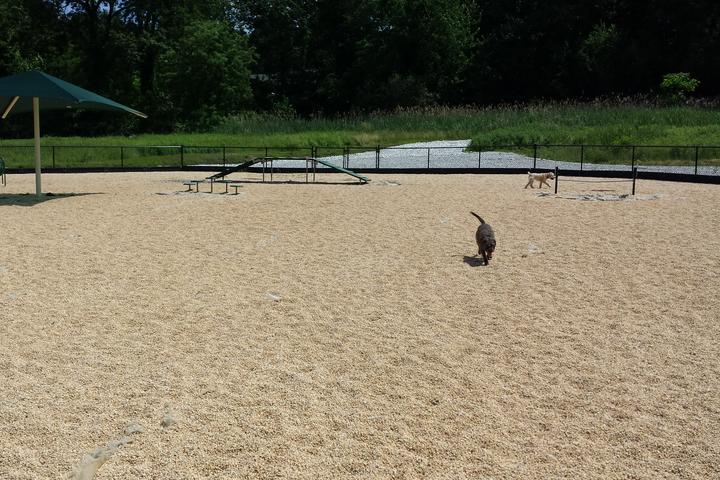 868 Black Oak Ridge Rd, Wayne, NJ 07470-0000
Wayne Friends & Family Park is a pet-friendly park in Wayne, NJ, with an on-site, members-only dog park. The park features separate areas for large and small dogs. Owners must register all dogs prior to use of the park. An application can be found on their website.
Terhune Park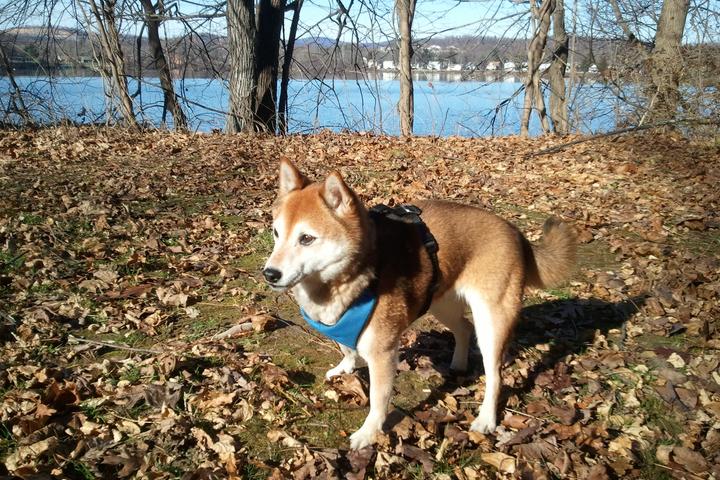 Terhune Dr & Lamoureux Ln, Wayne, NJ 07470-0000
This large, grassy park is rarely crowded, and includes paths through natural, wooded areas. Pets are welcome to join you on-leash.
West Milford Dog Park
85 Marshall Hill Rd, West Milford, NJ 07480-0000
The West Milford Dog Park is located in Pequannock Feed and Pet Supply on Marshall Hill Rd in WM. The park is free, but donations will be gladly accepted to help maintain the property. This dog park is just about an acre big and has separate areas and entrances for large and small dogs. Water is available across the parking lot under the big sign that says "Water". There are some agility obstacles including tunnels, a jump, and an A-frame. The fence around the dog park varies between 5 and 6 feet tall (depending on the land) but is secure. The dog park is open during Pequannock Feed store hours only. Rules are posted.
Goffle Brook Park & Hawthorne Dog Run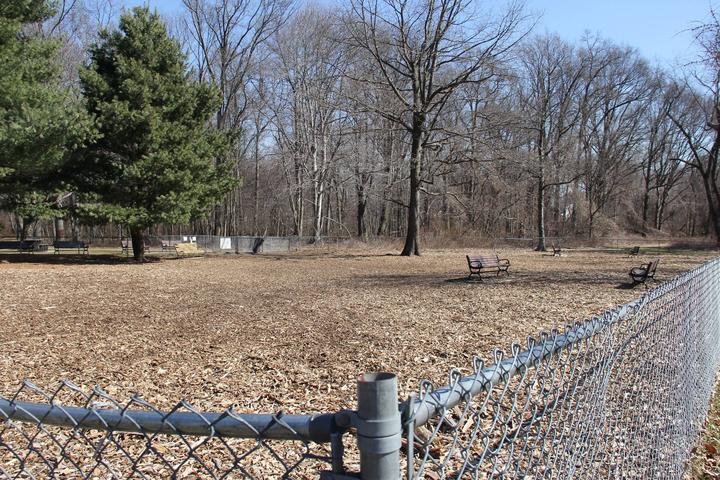 788 Lafayette Ave, Hawthorne, NJ 07506
One of the newest and most popular features in Goffle Brook Park is the Hawthorne Dog Run. The Hawthorne Dog Run allows dogs the opportunity to run leash-free in a safe and contained area and their owners the chance to relax and enjoy some quality time with their dogs. Leashed dogs are also allowed to walk with their owners in Goffle Brook Park, located along Goffle Road, this 103-acre park is adjacent to the Goffle Brook. The northern section contains a duck pond, which is stocked with trout for fishing during the summer. The southern section of the park contains numerous athletic fields, an accessible playground, and picnic areas. The park is open daily 9am - 9pm.
Leonia Dog Park/Lakeview Park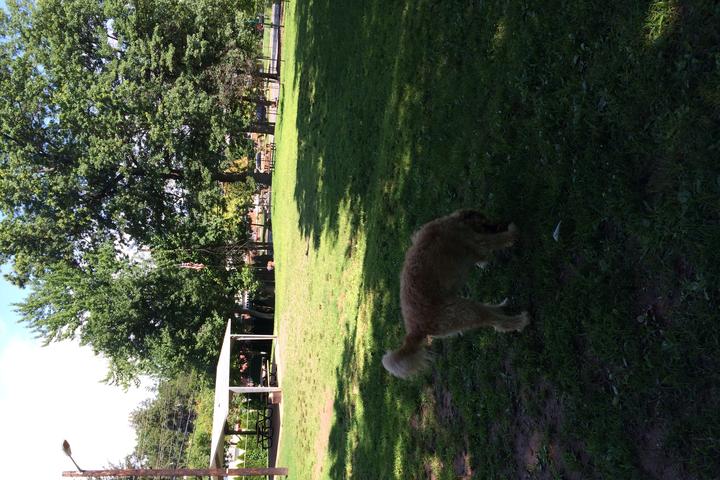 370 Broad Ave, Leonia, NJ 07605-0000
This is a lovely dog friendly park with 2 picnic tables under an awning. There is a large area including a hill. There is water access and a metal bowl. There seems to be a conflict with some neighbors as there are signs across the street in front of PVT homes stating "stop unleashed dogs in the park". As long as you go during posted hours and limit the dog barking there seems to be no conflict. Many nice dogs and owners! I have px available but cannot figure out how to post them!
Wood Dale County Park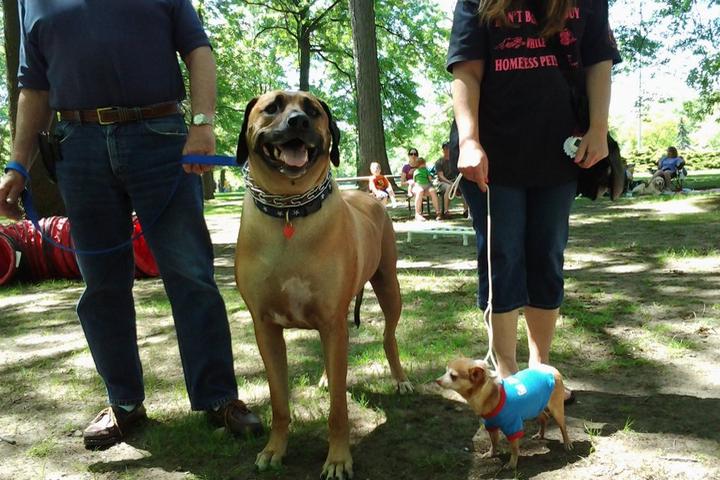 116 Prospect Ave, Woodcliff Lake, NJ 07677-0000
This lovely public park includes a designated area where your pet is welcome to run and play off-leash. Drinking water is available.
Overall, Northern New Jersey is a city that values its dogs and offers plenty of opportunities for owners to explore the great outdoors with their furry companions.
From sprawling off-leash dog parks to beautiful nature preserves, there's no shortage of places for you and your dog to enjoy some quality time together.
While you're out and about with your pup, it's important to remember their health and wellbeing. That's why we highly recommend booking an appointment with our mobile veterinarians in Northern New Jersey. With a mobile vet, you can ensure that your dog is getting the care they need without having to leave the comfort of your own home.
So, don't wait – book your mobile vet appointment today and keep your pup healthy and happy!
Back to top