Eugene, Oregon is a city that loves its dogs! As a pet-friendly city, Eugene offers numerous options for dog owners looking to spend some quality time with their furry friends.
With lush green parks, open spaces, and miles of hiking trails, Eugene is a haven for dog owners seeking adventure and fun.
If you're looking for the best dog parks in Eugene, OR, look no further. We've rounded up the top dog parks in the area so you can explore the great outdoors with your pooch. From sprawling off-leash areas to specialized play zones, Eugene has everything you need to keep your furry friend healthy, happy, and entertained.
So, grab your leash and let's discover the best dog parks in Eugene, OR!
Before having your dog socialize with others they aren't around often, it's best to ensure your furry friend is up-to-date on their vaccinations. Luckily, our team of mobile veterinarians in Eugene, OR can bring expert veterinary services such as vaccinations, microchipping, and wellness exams to the comfort of your home!
Alton Baker Dog Park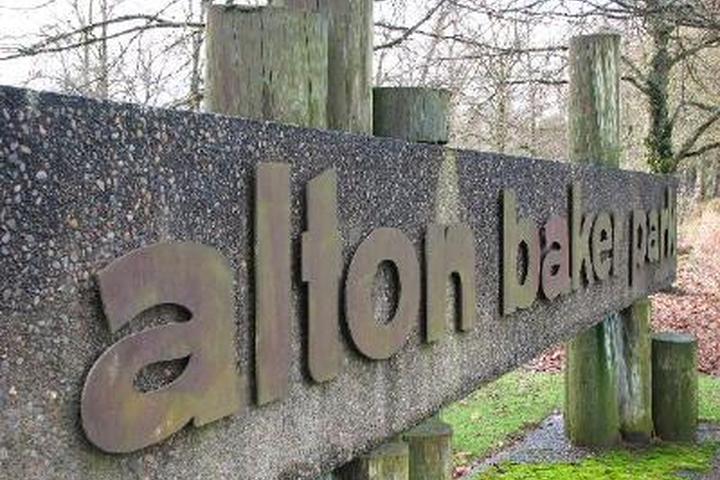 200 Day Island Rd, Eugene, OR 97401
The Alton Baker Park includes an off-leash area that has been an important addition to the largest park in Eugene, for more than a decade. The dog park has been so valuable to the area that a special team has formed to continue to grow this area with many great comforts in mind essential to you and your pooch. The Off-Leash Area is located off Martin Luther King Jr. Boulevard on Leo Harris Parkway, behind Autzen Stadium. Park in lot 8.
Wayne Morse Family Farm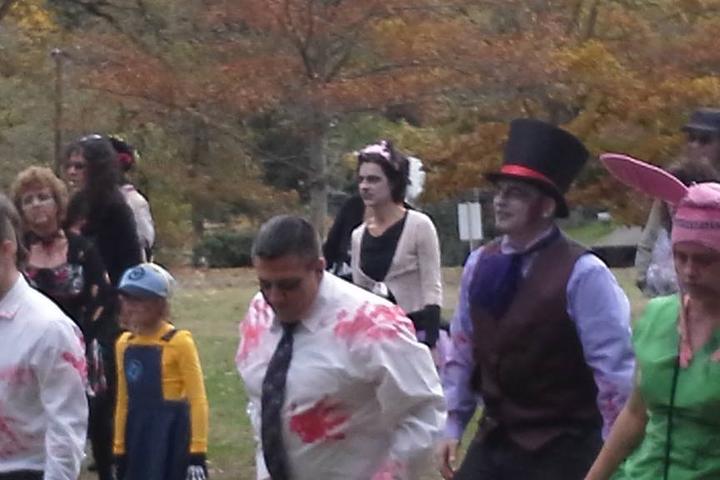 595 Crest Dr, Eugene, OR 97403
Leashed pets can explore the lovely grounds of this historic homestead, and can also enjoy off-leash playtime at the onsite fenced dog park. The dog park can be accessed by walking east down the gravel path to the fenced pasture.
Amazon Dog Park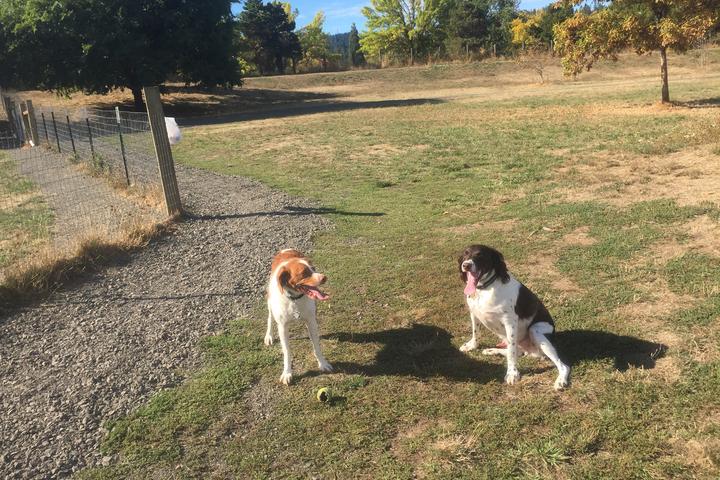 Amazon Pkwy & E 29th Ave, Eugene, OR 97403
Pets will love the off-leash fun at this fenced dog park with kiddie pools for dogs to splash in and loads of room to run and play. There is also a separate area for small dogs at this dog park.
Candlelight Park
1165 Welcome Way, Eugene, OR 97405
The 3.5-acre dog park at Candlelight Park is totally fenced, with two large areas. Street parking is available.
Archie's Park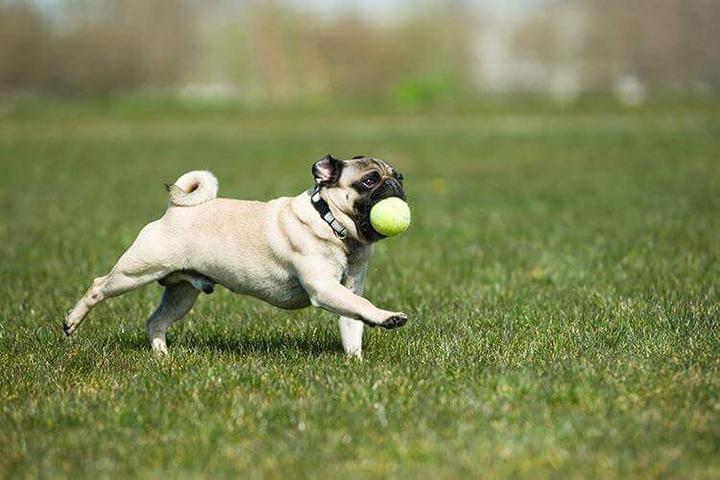 90064 Coburg Rd, Eugene, OR 97408
Armitage Dog Park
90064 Coburg Rd, Eugene, OR 97408
Bring your pet for some off-leash exercise at this fenced, 2-acre dog run in Armitage Park, which includes benches, trees, drinking water, and blinds for training.
Overall, Eugene is a city that values its dogs and offers plenty of opportunities for owners to explore the great outdoors with their furry companions.
From sprawling off-leash dog parks to beautiful nature preserves, there's no shortage of places for you and your dog to enjoy some quality time together.
While you're out and about with your pup, it's important to remember their health and wellbeing. That's why we highly recommend booking an appointment with our mobile veterinarians in Eugene, OR. With a mobile vet, you can ensure that your dog is getting the care they need without having to leave the comfort of your own home.
So, don't wait – book your mobile vet appointment today and keep your pup healthy and happy!
Back to top