Detroit is a city that has something to offer for everyone, including your furry best friends! With a growing number of dog-friendly spaces and establishments, Detroit has become a haven for dog owners.
If you're looking for the perfect spot to let your pup run around and make some new furry friends, look no further! We've rounded up the best dog parks in Detroit, MI, so you and your furry friend can enjoy the great outdoors together.
From spacious green spaces to specialized agility courses, Detroit has everything you need to keep your pooch happy and entertained. So grab your leash and let's explore the top dog parks in Detroit!
Before having your dog socialize with others they aren't around often, it's best to ensure your furry friend is up-to-date on their vaccinations. Luckily, our team of mobile veterinarians in Detroit, MI can bring expert veterinary services such as vaccinations, microchipping, and wellness exams to the comfort of your home!
Clinton Township Dog Park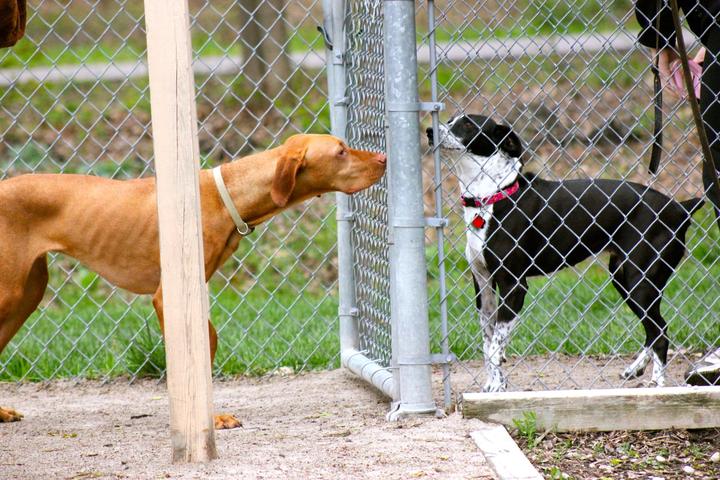 40700 Romeo Plank Rd, Clinton Township, MI 48038
This 1.5-acre, fenced dog park includes both doggie and human drinking fountains, benches and waste bags. A pass is required. Passes can be obtained by filling out an application and paying a yearly fee along with a fee for the park entrance key fob. Information on passes can be found on the website.
Behnke Memorial Dog Park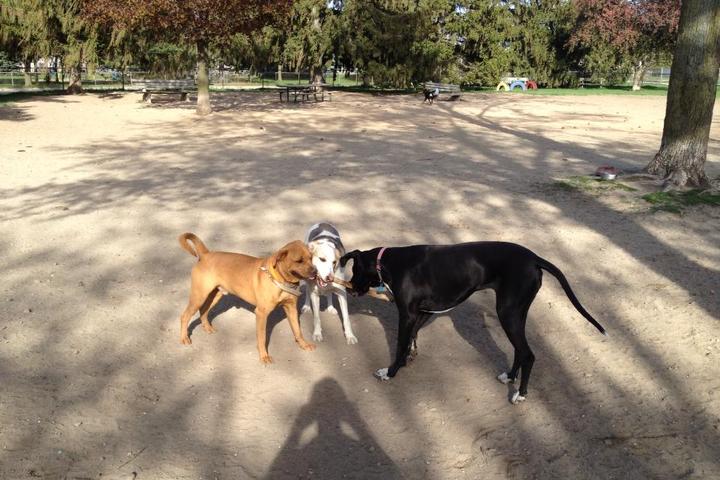 300 N Groesbeck Hwy, Mount Clemens, MI 48043
Pets can play-off leash at this park, which also includes trees, benches, drinking water, and retired fire hydrants.
Pleasant Ridge Dog Run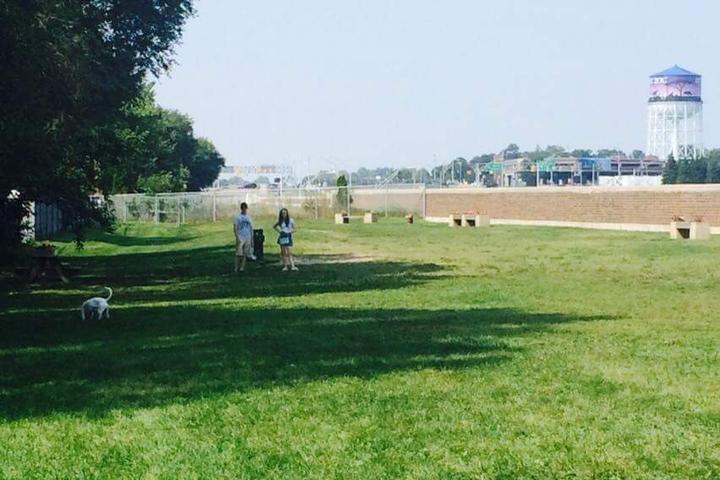 4 Ridge Rd, Pleasant Ridge, MI 48069
This lovely, much-loved dog park is fully fenced with waste bags and water fountain available. Annual pass required for both residents and non-residents.
Red Oaks Dog Park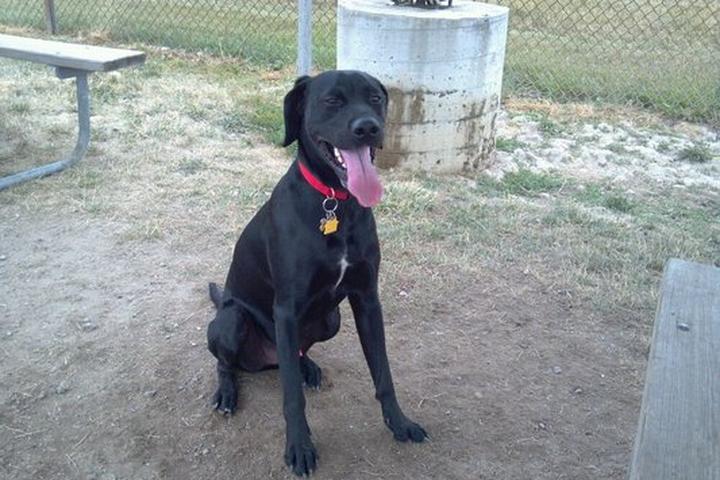 31353 Dequindre Rd, Madison Heights, MI 48071
Red Oaks Dog Park in Madison Heights, MI, features 5.2 acres of fully-fenced space for your pup to run. There are separate areas for small and large breeds, a picnic shelter for pet owners, water fountain, waste station, and a hose for cleaning up Fido before heading home. A daily or annual Oakland County Parks vehicle permit is required for parking, and all dogs visiting the park must have a license and wear it at all times.
Cummingston Park Dog Run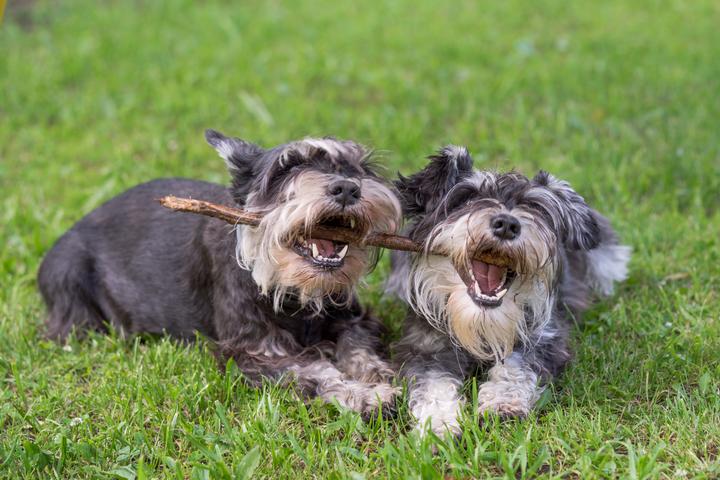 2400 Torquay Ave, Royal Oak, MI 48073
Your pet will thank you for the chance to play off-leash in the designated area of this much-loved park. Be careful as the area is not fully fenced.
Mark Twain Dog Park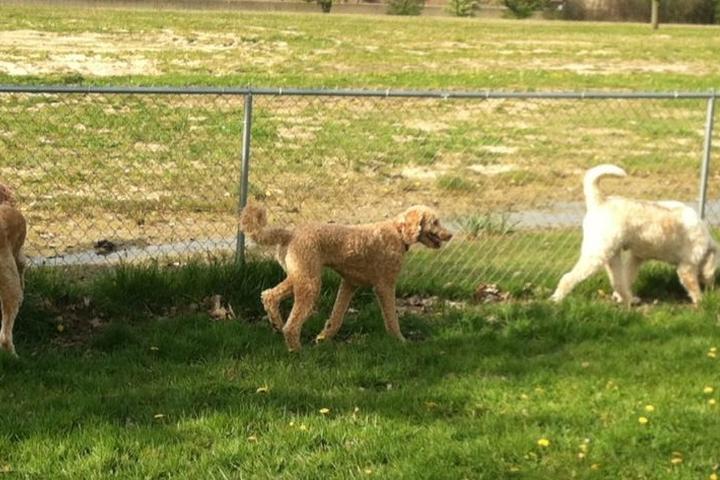 4600 N Campbell Rd, Royal Oak, MI 48073
Mark Twain Dog Park in Royal Oak, MI, is a fenced, neighborhood dog park for pets to get their off-leash exercise. Membership is required to ensure dogs are vaccinated. Visit the website for details on membership.
Quickstad Park Off Leash Dog Area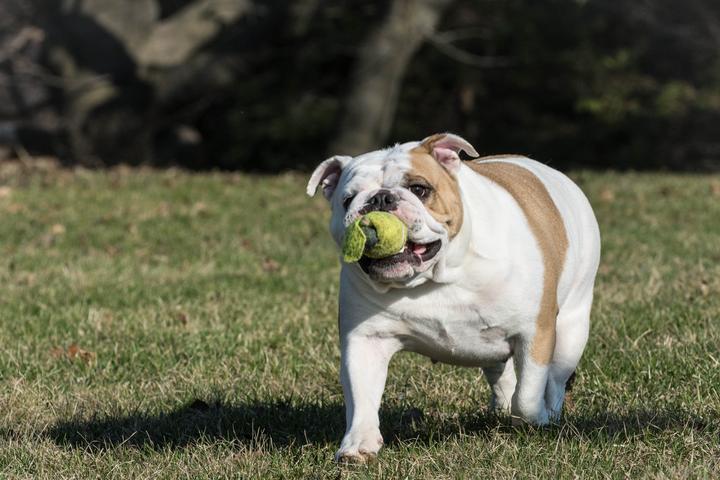 900 Lexington Blvd, Royal Oak, MI 48073
Bring your pet to run and play off-leash at this dog park, though be careful as it is not fully fenced.
Grosse Pointe Woods Dog Park at Lake Front Park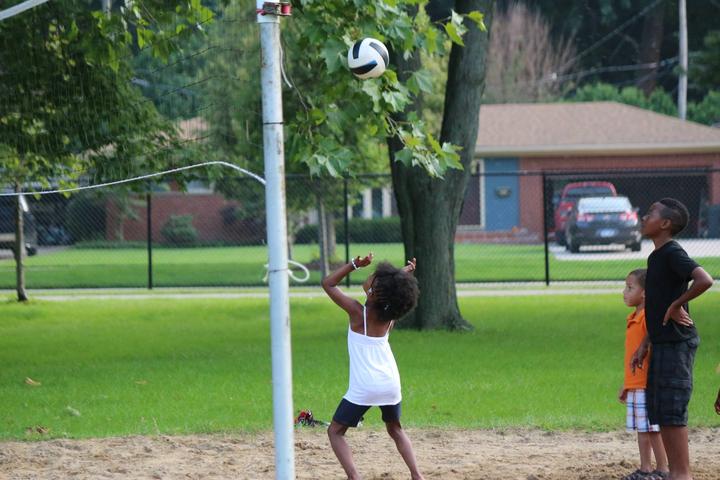 23000 Jefferson Ave, St. Clair Shores, MI 48080
Grosse Pointe pooches are welcome to run and play at this small, fully fenced dog park. Passes are required but can be bought on-site.
Statler Maloof Bark Park at Brys Park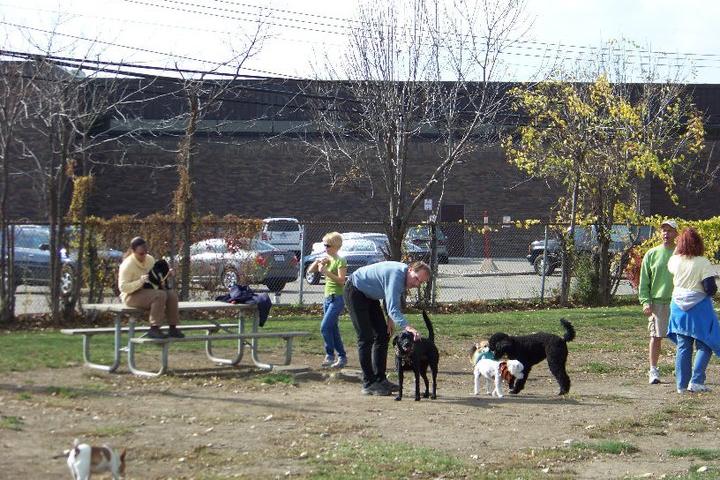 19800 Chalon St, St. Clair Shores, MI 48080
This park has picnic tables and shady trees with lots of space for running. Take a rest on the benches or relax in the shade. This is a members-only dog park
Anne Fracassa Memorial Dog Park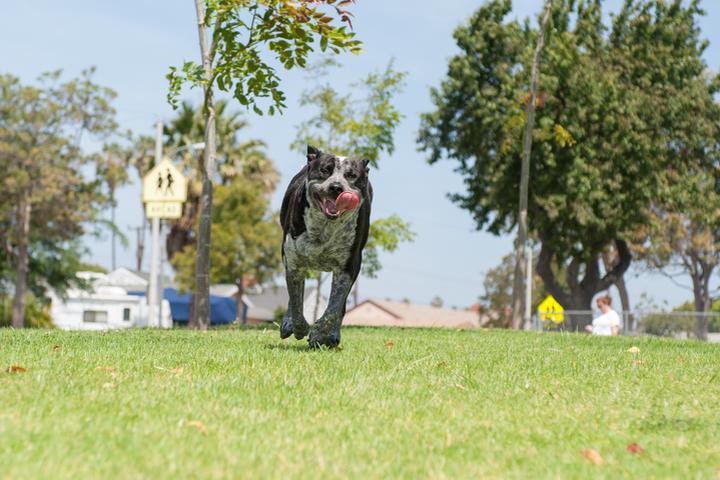 7000 E Twelve Mile Rd, Warren, MI 48092
Anne Fracassa Memorial Dog Park in Warren, MI, is pet-friendly. This small, fenced dog park is a great place for Fido to make friends off-leash. There are benches and water fountains. Application required for gate key; application forms are available from the Parks and Recreation Office or online. Cost for Warren residents is $10 and $20 for non-residents.
Brownstown Dog Park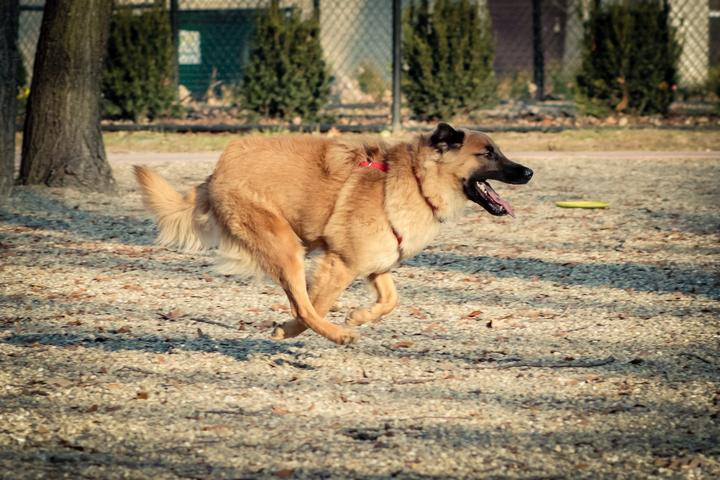 23700 Lillian St, Woodhaven, MI 48183
The Brownstown Dog Park is located next to the Brownstown Animal Shelter and features spacious parks for small and large dogs, benches, and water containers. All dogs must be registered through Brownstown Water Department at 21313 Telegraph. Registration fees are $25 for residents and $35 for non-residents. The annual pass is good for three dogs and can be renewed.
WOOFhaven Dog Park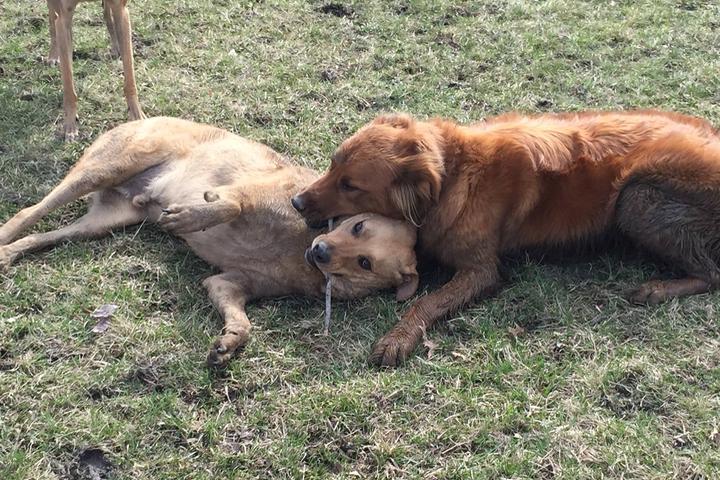 23101 Hall Rd, Woodhaven, MI 48183
WOOFhaven Dog Park is a membership-based park located in Civic Center Park. Amenities include separate areas for small and large dogs, picnic tables, benches, and clean-up stations. Memberships are available to purchase at the City Clerk's Office located at 21869 West Road. Only two dogs per person are permitted in the park.
Wyandotte Dog Park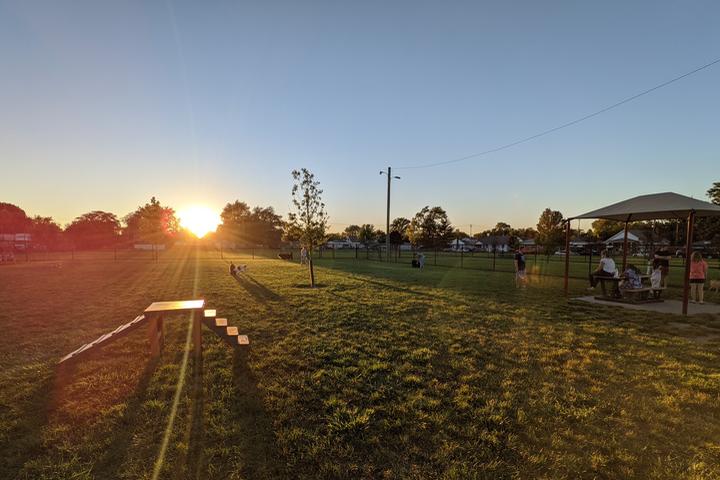 3620 11th St, Wyandotte, MI 48192
The Wyandotte Dog Park located inside VFW Park is available to Wyandotte residents only. Dogs must be registered before using the park and there is a $25 registration fee. The dog park features two sections, one for large dogs and one for small dogs. There are benches and picnic tables, as well as a dog drinking fountain and dog wash station.
Midtown Detroit Dog Park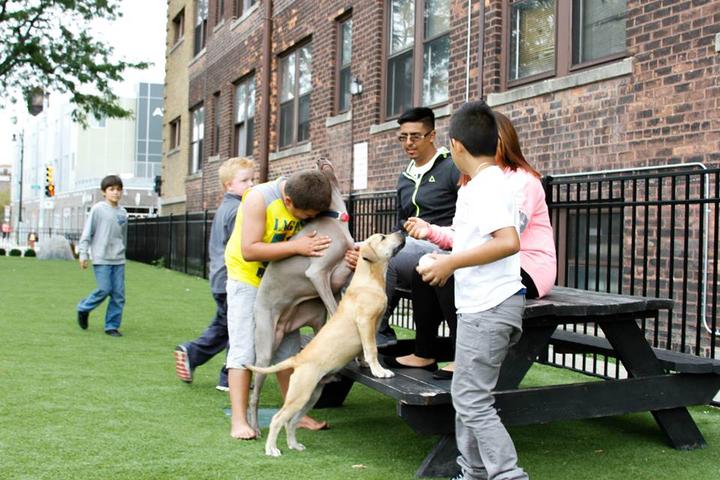 401-439 W Canfield St, Detroit, MI 48201
Midtown Detroit Dog Park is grassy space for Fido to play off-leash. The Dog Park is fenced-in and features picnic tables. Midtown Detroit Dog Park is open seven days a week from 7:00am to 8:30pm and is located at the corner of Cass Avenue and West Canfield Street.
Detroit Dog Park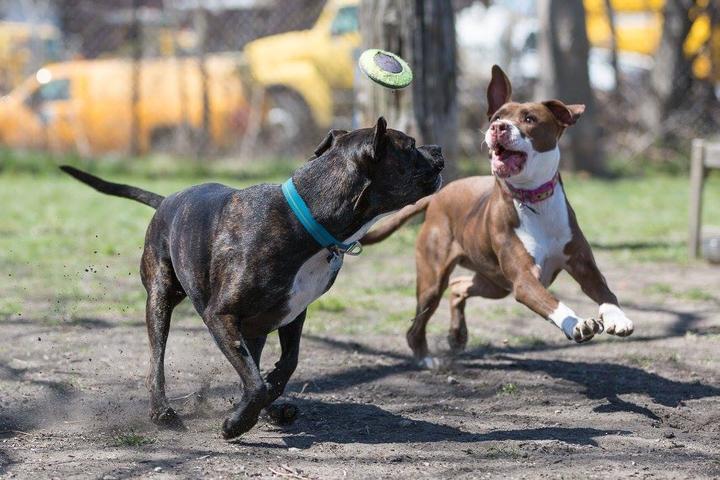 17th St & Rose St, Detroit, MI 48216
Licensed, vaccinated dogs of any size are welcome. There is no separated section for large and small dogs. There is no onsite water at the park, so guests are encouraged to bring their own.
Grand Circus Dog Park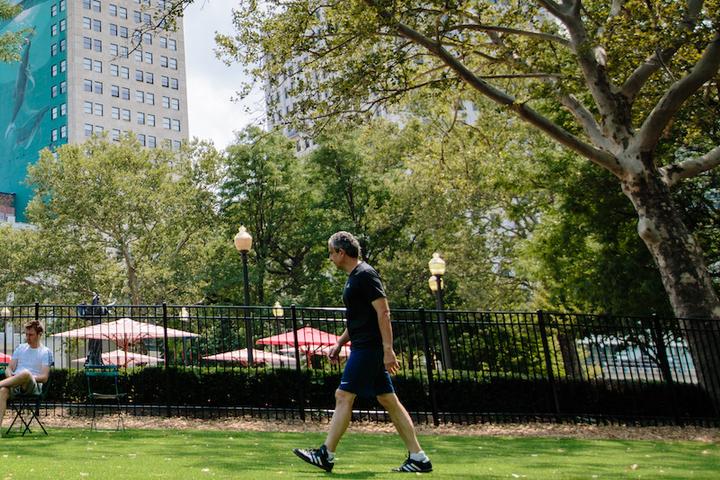 2-98 E Adams Ave, Detroit, MI 48226
Bring Fido to the Grand Circus Dog Park to romp on its spacious grounds. Free, interactive programs are offered at the Park throughout the year for dogs and their owners, such as Canine Karaoke, a Dog Halloween Costume Party, Doggy Prom, and Singles Mingle for dog lovers. The Grand Circus Dog Park is open daily, year-round, from 6am to 10pm.
Home Run Dog Park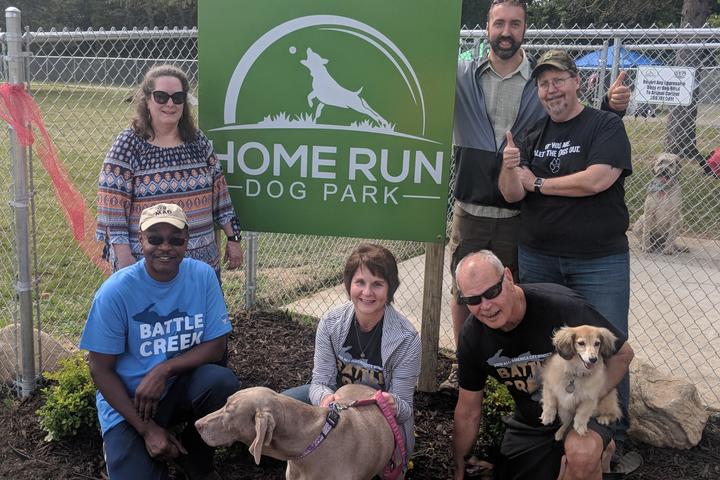 800 E Roosevelt Ave, Battle Creek, MI 49017
Home Run Dog Park is pet-friendly. Located in Battle Creek, this park is divided into a large dog and small dog area. Visitors will find water in each side of the park as well as agility equipment. The park is free to use, but all dogs are required to have a dog license through the City or County that the owner resides in. Dog owners should clean up any mess that their pups make and keep an eye on them. The dog park is open year round, including holidays. The park is only closed during pre-scheduled maintenance days when repairs or upgrades are being done in the park. Maintenance days are posted on their online calendar.
Wagner Park Dog Run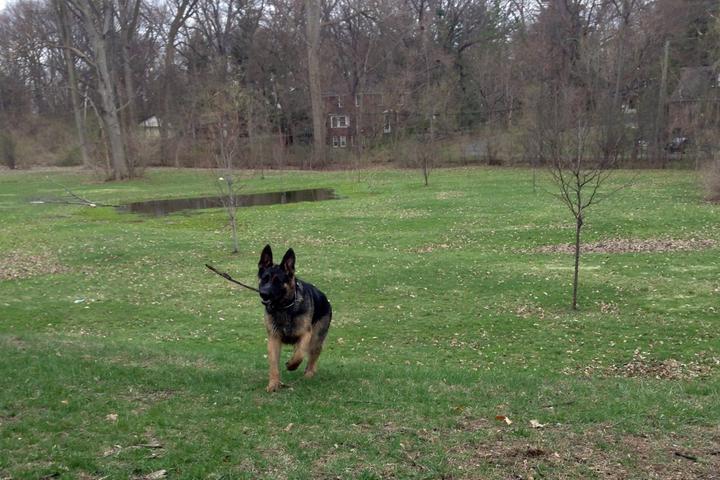 2420 N Main St, Royal Oak, MI 49073
Bring your pet for some off-leash exercise in the designated area of Wagner Park, though be careful as the area is not fenced.
Overall, Detroit is a city that values its dogs and offers plenty of opportunities for owners to explore the great outdoors with their furry companions.
From sprawling off-leash dog parks to beautiful nature preserves, there's no shortage of places for you and your dog to enjoy some quality time together.
While you're out and about with your pup, it's important to remember their health and wellbeing. That's why we highly recommend booking an appointment with our mobile veterinarians in Detroit, MI. With a mobile vet, you can ensure that your dog is getting the care they need without having to leave the comfort of your own home.
So, don't wait – book your mobile vet appointment today and keep your pup healthy and happy!
Back to top