Boston, MA is a city that is equally welcoming to dogs as it is to their human companions. With numerous dog-friendly activities and attractions, Boston is a great destination for pet lovers. Additionally, the city boasts several dog parks where pets can socialize, stretch their legs, and have fun.
In this guide, we'll explore the top dog parks in Boston, including both on and off-leash options. Each park has its unique features that make it a great choice for dog owners.
So, whether you're a Boston resident or a visitor exploring the city with your furry friend, this guide will help you discover the best dog parks in Boston, MA.
Before having your dog socialize with others they aren't around often, it's best to ensure your furry friend is up-to-date on their vaccinations. Luckily, our team of mobile veterinarians in Boston, MA can bring expert veterinary services such as vaccinations, microchipping, and wellness exams to the comfort of your home!
Vietnam Veteran's Park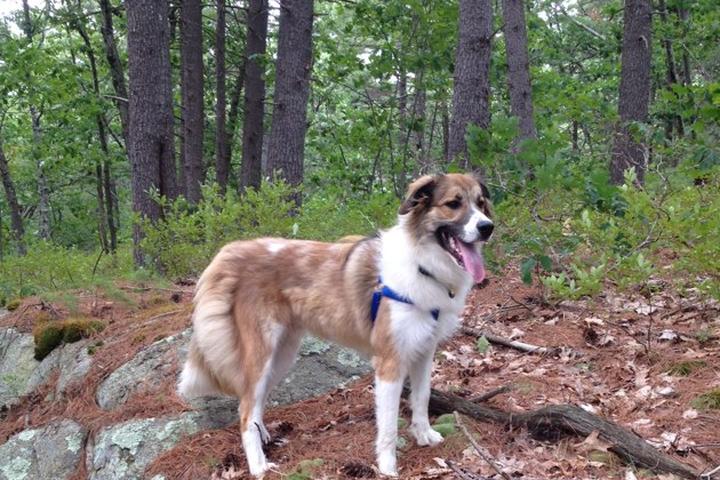 Farm Rd & Treble Cove Rd, Billerica, MA 01821-0000
This scenic Billerica park is especially beautiful in the fall, when the foliage turns to stunning shades. Pets are welcome to join you on-leash.
Stodder's Neck Dog Park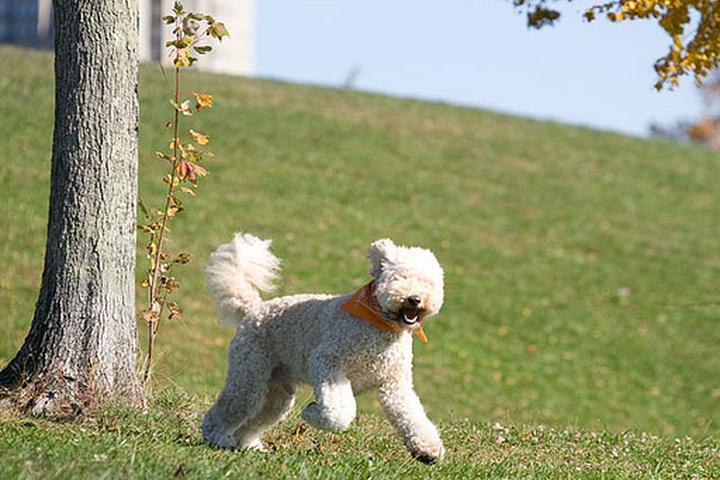 720 Bridge St, Hingham, Weymouth, MA 02044-0000
Stoddard's Neck Dog Park is a fun place for dogs. It is surrounded on three sides by water, an on the front by a 4 foot rock wall. The park is grassy and has trails for you you walk on, woods to romp in, and hills to roll down. The swimming is great too! People bring thier own water (there are bowls everywhere) and poop bag stations are located throughout the park. Most people there are friendly and responsible, and there are benches and picnic tables for them to socialize at as well! Stoddard's Neck is even easy to get to. Just hop on Route 3A, go through Weymouth, and right over the Weymouth/Hingham line. Go just past Abigail Adams Park. Immediatley after a small bridge but BEFORE the Dodge dealership the park in on the opposite side of the road.
Medway Off Leash Dog Park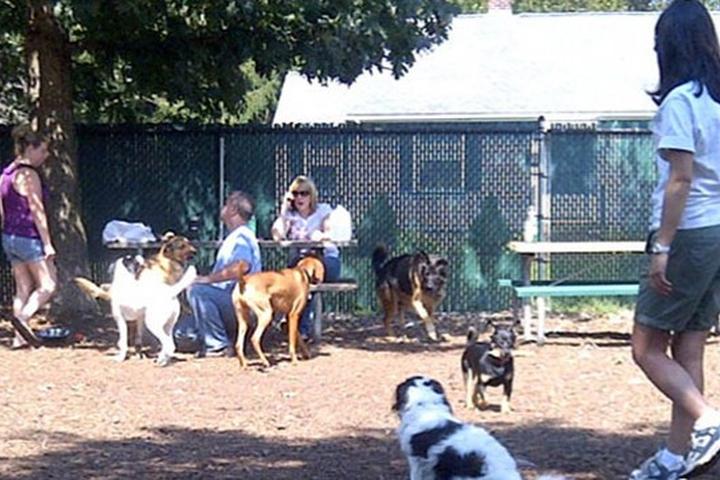 298 Village St, Boston, MA 2053
The Medway Dog Park was an idea conceived by Tim Dumas who, at that time, was 15 years old, a resident of Medway and a dog lover. Tim recognized that because of tough leash laws, dogs in Medway had no place to go to get the exercise they really need. Tim's dream was to build a park where dogs could run free, unleashed, and not be in violation of the Town's leash law. Tim planned to make this a community service project to complete a requirement for him to advance in rank to Eagle Scout. Tim undertook the research and planning all the details for such a facility. After much planning, he sought approvals from the various town boards and received unanimous approval from the Medway Board of Selectmen in the fall of 2001. With support from his family and friends, Tim undertook the laborious task of gathering materials and enlisting volunteers. His father, Gary Dumas, assisted Tim by helping him manage and coordinate this enormous project. They discovered many local businesses, organizations, and citizens in Medway extremely willing to offer their services and financial support for the Medway Dog Park. Tim's plans included the preservation a piece of Medway history by protecting the historical landmark at the park. Permission was granted by the Medway Parks Commissioners and the Medway Board of Selectmen to allow Tim to back fill a stone foundation with sand to prevent further erosion and collapse. The top stone layer of the foundation remains in view. This foundation marks the site of the home of Medway's first settler, Henry Garnsey, circa 1700. The stone foundation is fenced in to further preserve the site. Adjacent is a three sided wooden structure which serves as a message board and an emergency storm shelter from the elements while at the park. Tim also wanted to include a monument to Medway residents. "The Star Spangled Banner" now waves at the intersection of Village and Cottage Streets in a memorial park for noteworthy town residents. Two plaques commemorate those who have served in the fire and police departments. The hard work of this young man has paid off because now, thanks to the hard work of Tim Dumas, the residents of Town of Medway can enjoy the Medway Dog Park along with their dogs.
JB's Indoor Dog Park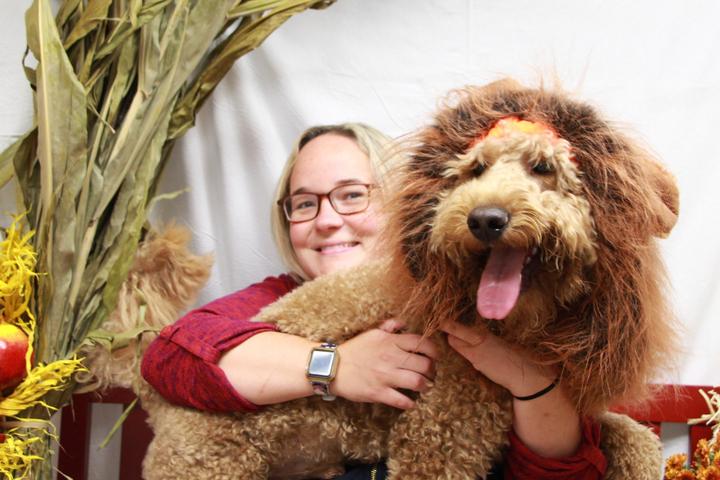 106 Longwater Dr, Norwell, MA 02061
Come and play at JB's Indoor Dog Park, the South Shore's original off-leash, indoor facility in Norwell, MA. Bring your dog and play in a 3,000 square foot, clean, safe, social and exciting environment. To ensure the well-being and the safety of all dogs, your dog must socialize well with other dogs.
Wrentham Dog Park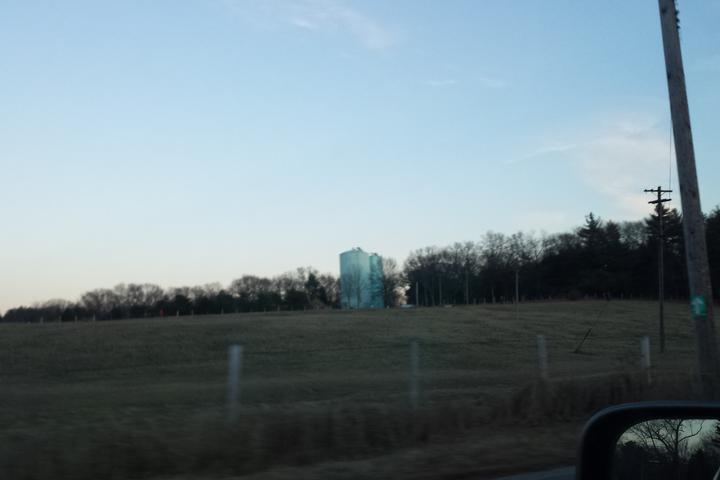 22 Emerald St, Wrentham, MA 02093-0000
Wrentham Dog Park in Wrentham, MA, is a dog-friendly, enclosed, and off-leash park for Fido to run and play.
Boston Common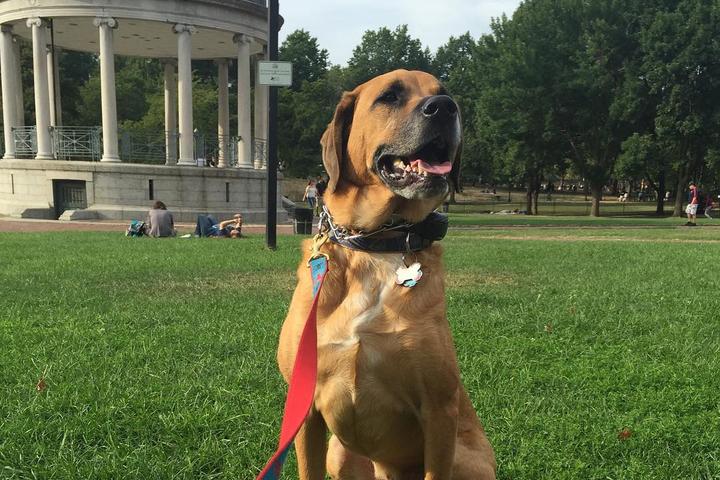 139 Tremont St, Boston, MA 02111-0000
Boston Common is a popular recreational area in Boston, MA. This pet-friendly park has dedicated hours where dogs may play off-leash, but they are welcome leashed at all times. The area in which dogs are allowed off-leash is rotated to preserve the grass underneath. The maximum limits for dogs is 3 per person. Boston Common is open every day of the week from 6am to 11pm, except during special events.
Richmond Street Dog Park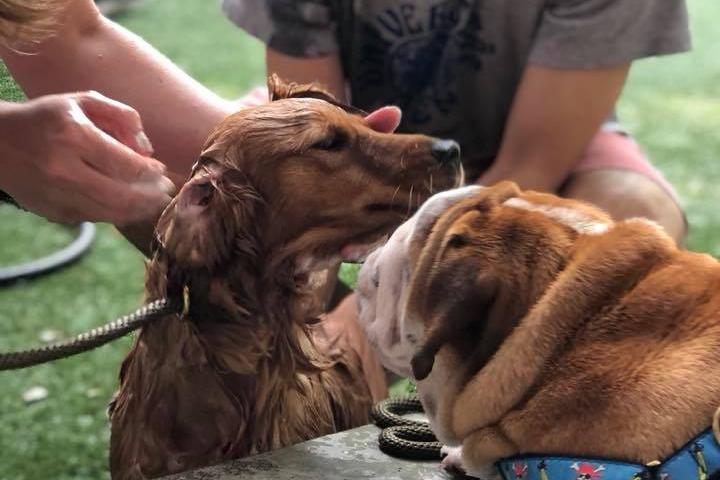 Richmond St RUFF Dog Park, 71 Prince St, Boston, Boston, MA 02113-1827
Richmond Street Dog Park is a dog-friendly park that provides a recreational area for Fido to stretch their legs and meet other pups. Fido can enjoy a fully lit dog park with gravel ground cover and owners can enjoy benches to sit at and watch the animals playing. The park is open all day, every day and located between North and Fulton Streets.
RUFF North End Dog Park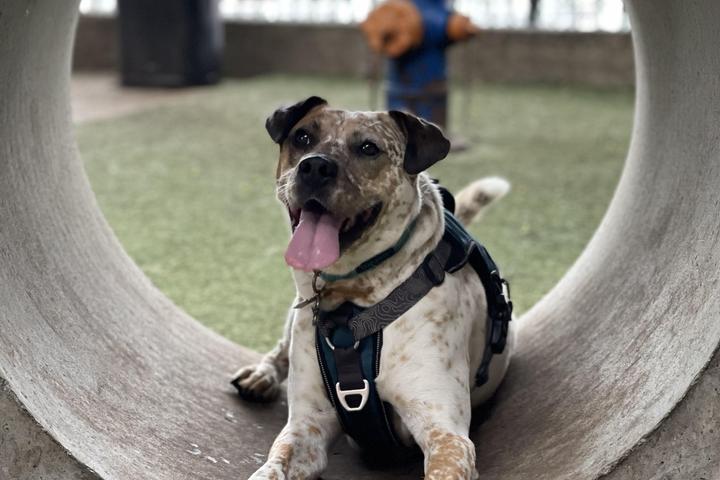 135 Prince St, Boston, MA 02113
RUFF North End Dog Park is an enclosed space for Fido in Boston, MA. The park is accessible from Prince Street through Defilippo Playground and the intersection of Snow Hill and Hull Street. The park has artificial turf, a water play area, obstacle courses, and separate sections for small and large dogs.
North End Dog Park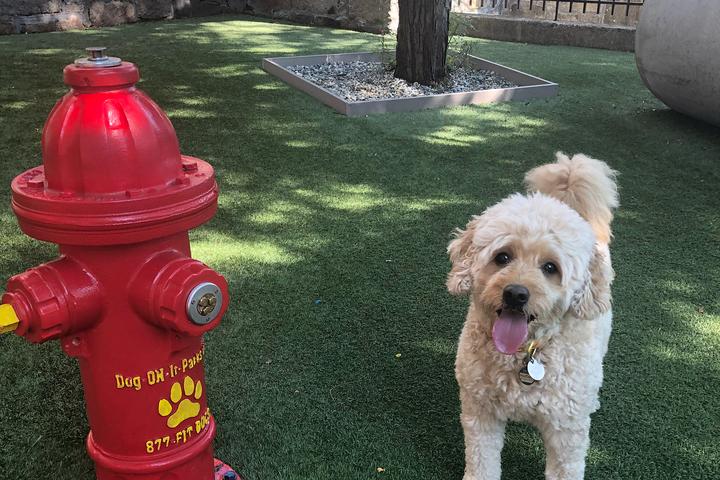 Intersection of Snow Hill and Prince Street, Boston, MA 02113-1376
North End Dog Park is a gated dog-friendly play area, featuring small and large dog areas, jumps, tunnels, decking, artificial grass, and water features like fire hydrants that let off mist for hot dogs to cool down. The park is kept clean by sprinklers that give the ground a regular wash down. You can find your way there through Prince Street, Defilippo Playground, and the intersection of Snow Hill and Hull Street.
Carleton Court Dog Park
49 Carlton St, Boston, MA 02116-0000
This simple, fenced dog park is set in a beautiful area, making it a lovely place for your pet to play off-leash.
Peter's Park
230 Shawmut Ave, Boston, MA 02118-0000
Peter's Park is a fenced, off-leash dog park in Boston, MA. The park includes a separate area for smaller dogs, benches to rest and relax on, and plenty of clean gravel. This park is over 13,000 square feet which includes a 3,000 square feet small dog area.
Channel Center Dog Park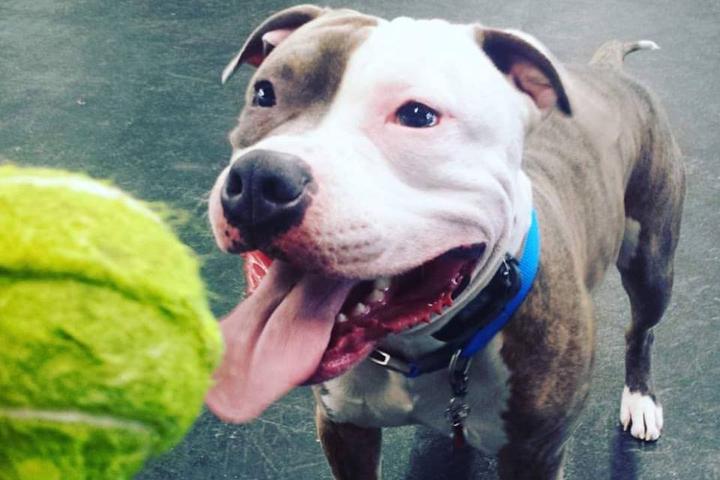 1-99 W 1st St, b/t C St & B St, Boston, MA 02127-0000
This little-known off-leash neighborhood dog park is a wonderful place to bring Fido in the Forty Point Channel Historic District.
East 1st Dog Park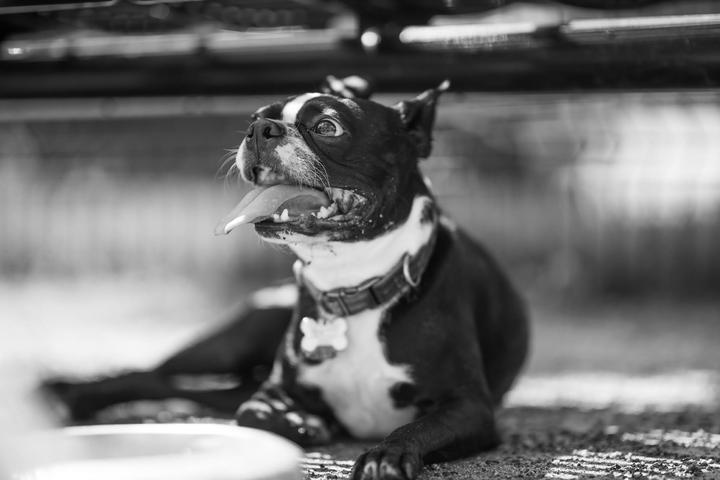 768-764 E 1st St, Boston, MA 02127
Dogs can run and play at this Boston dog park. Off-leash play is welcome for well-behaved pets.
South Boston Bark Park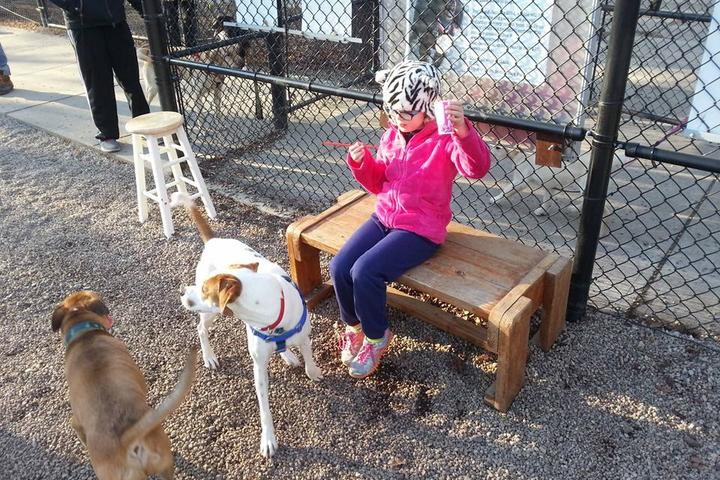 1280 Columbia Rd, Boston, MA 02127-0000
Pets love this fenced South Boston off-leash dog park, which includes benches, trees, tunnels, and gravel ground cover. Dogs must be licensed.
Bremen Street Dog Park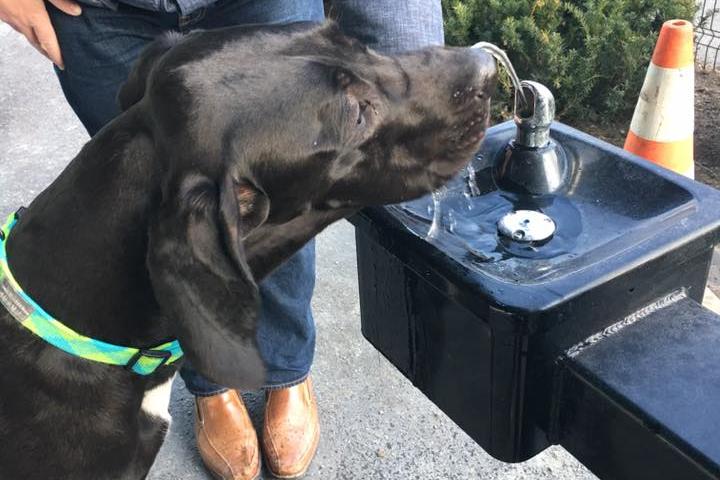 145 Porter St, Boston, MA 02128-0000
Off-leash, gated dog park run by Massport. Separate section for small dogs. All dogs must be spayed/neutered.
Belle Isle Marsh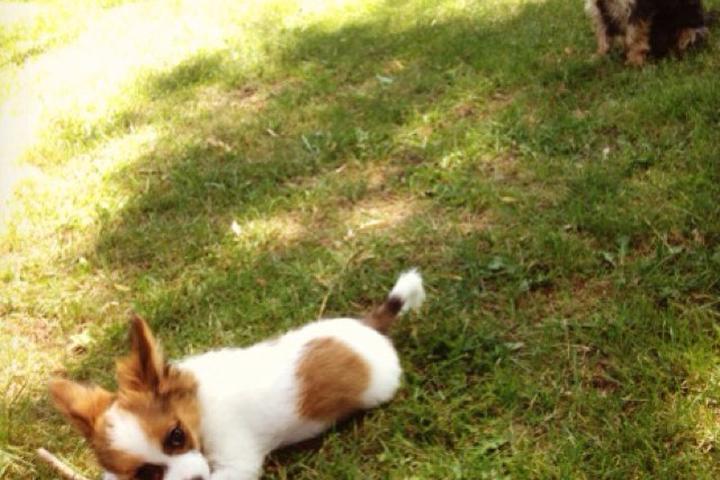 1284 Bennington St, Boston, MA 02128-0000
Pets are welcome on-leash at this friendly Boston area park with paved paths. Watch for marsh birds!
Paul Revere Dog Park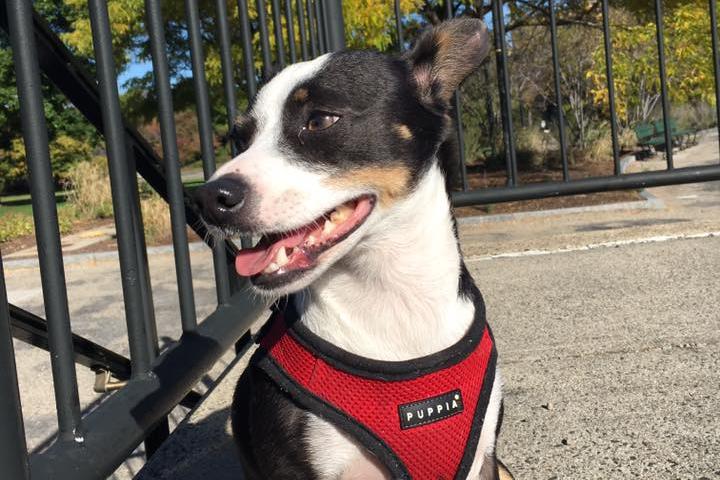 Constitution Rd & Water St, Boston, MA 02129-000
Locals rave about this fenced, off-leash dog park. It's a great place to bring your pet to socialize while you meet other friendly dog owners.
Smith Playground Dog Park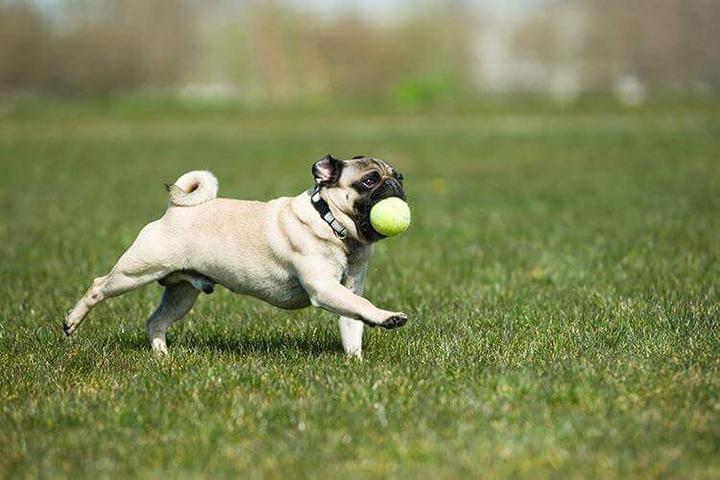 235 Western Ave, Boston, MA 02134
Mansfield Street Dog Park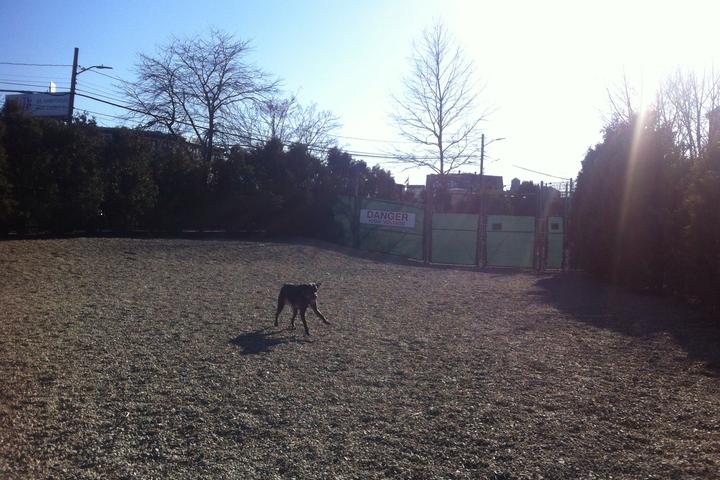 5 Mansfield St, Boston, MA 02134
This fenced-in dog park is simple and small, but if you live in the neighborhood it's a perfect option to play fetch or let your dog run around and blow off some steam. It's completely fenced in and has a double gate, which is always nice. There's some seating and a small table, and there are pebbles instead of grass- great for when it's raining.
Hunnewell Park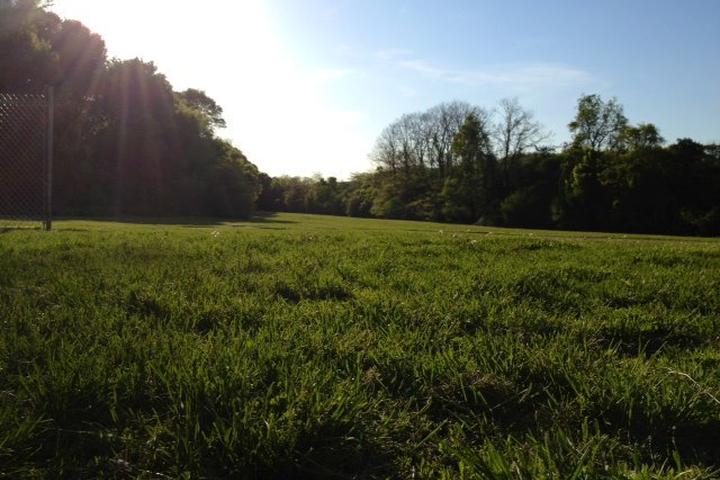 193 Newton St, Boston, MA 02135-0000
This dog park is in Newton, but the parking area is in Brighton. The dog park area is completely fenced. My dog loved romping with the other dogs, playing ball, and eat the grass. A fun doggy outing.
Corcoran Field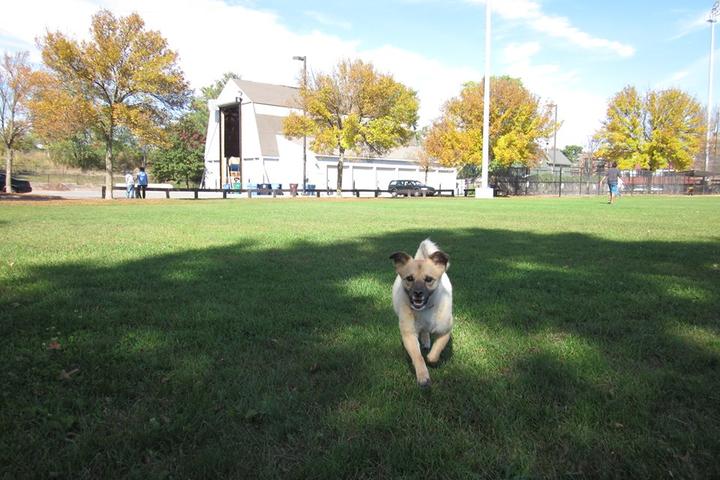 233 Upland Rd, Cambridge, MA 02140-0000
Bring your pet to play off-leash in the designated area of this public park, though be careful as the area is not fenced.
Victory Road Park
214 Victory Rd, Boston, MA 02171-0000
Not technically a dog park, but a small island at the edge of Boston Harbor (by the "rainbow" gas tanks) that is very popular with dog walkers. During the week, there are seldom non-dog walkers there and dogs run free and swim in the clean water (really!) of Boston Harbor. The professional dog walkers are very responsible about leashing dogs if kids or non-dog walkers are there, cleaning up, and knowing which dogs can be off leash. Going north on Rte. 3/93 (the Expressway) take the Freeport St. exit, go right and the parking lot is immediately on your right. I park on the street since there have been a few thefts from cars in the lot.
Randolph Dog Park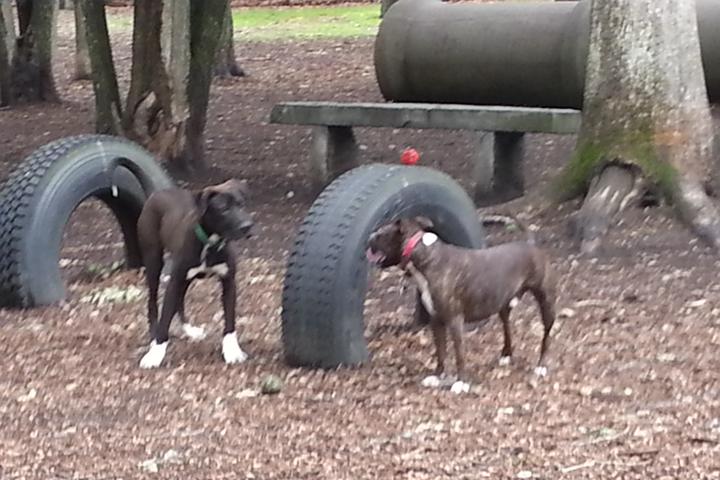 201 West St, Randolph, MA 02368-0000
Randolph Dog Park in Randolph, MA, is a secure pet-friendly area for Fido to play. This off-leash park has separate areas for large and small dogs in addition to tunnels, boulders and stairs for dogs to navigate and explore. Owners will find seating and shaded areas from which to watch their pets at play. Water is available.
Jean B. Waldstein Playground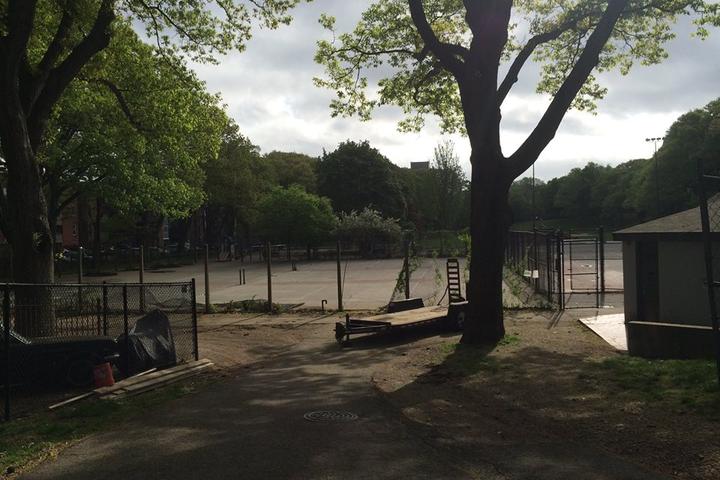 1 Dean Rd, Brookline, MA 02446-0000
Dog-friendly Jean B. Waldstein Playground in Brookline, MA, allows Fido to play off-leash each day between dawn and 9am. Your canine companion can exercise and socialize with friends on or off leash in the large open field. This open area is not enclosed so pets should be supervised. Family-friendly Jean B. Waldstein Playground also has basketball courts and softball fields, picnic tables, a playground, restrooms, walking paths, and a splash pad.
Overall, Boston is a city that values its dogs and offers plenty of opportunities for owners to explore the great outdoors with their furry companions.
From sprawling off-leash dog parks to beautiful nature preserves, there's no shortage of places for you and your dog to enjoy some quality time together.
While you're out and about with your pup, it's important to remember their health and wellbeing. That's why we highly recommend booking an appointment with our mobile veterinarians in Boston, MA. With a mobile vet, you can ensure that your dog is getting the care they need without having to leave the comfort of your own home.
So, don't wait – book your mobile vet appointment today and keep your pup healthy and happy!
Back to top